Nestled in the heart Scenic Rim, is where you will find The Royal Hotel Harrisville situated within the historic township and vibrant culture of Harrisville
The Royal Hotel Harrisville
Nestled in the heart Scenic Rim, is where you will find The Royal Hotel Harrisville situated within the historic township and vibrate culture of Harrisville. The Royal Hotel Harrisville is one of Australia's Most historical venues that dates all the way back to the 19th century.
In 1875, The Royal Hotel Harrisville was originally established as the Harrisville Inn by Margaret Wholey Dunn, whom was one of Australia's first female licensees. The original hotel serviced the local cotton and beef industries. It was one of the earliest hotels in the region before later burning down in 1916. After being rebuilt in 1920, the hotel has since been the source of many paranormal stories.
The Royal Hotel Harrisville has now evolved into the perfect destination for your weekend getaway or special occasion celebration.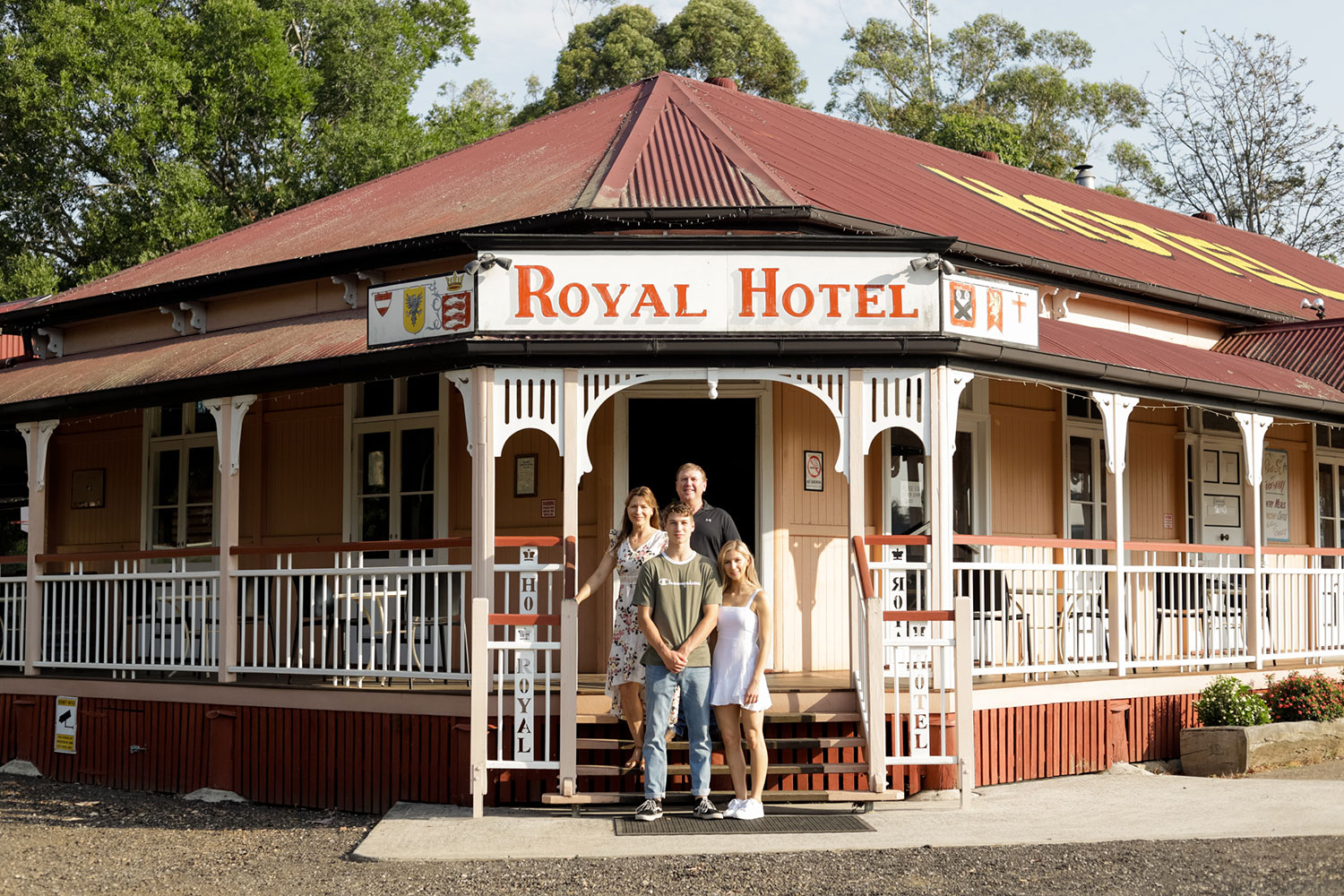 Haunted Hotel
The ghost stories surrounding Harrisville's Royal Hotel may be more fact than fiction after paranormal activity experts witnessed a mysterious figure on Sunday night.
Renowned ghost investigators Paranormal Paratek Queensland set up their hi-tech equipment to record any ghostly experiences within the Royal Hotel, known as one of Australia's top 10 haunted sites.
President Darren Davies and his team watched a misty figure pass before their eyes and heard footsteps along the hard wood floor throughout the night.
Mr Davies said the pub was sealed off to the outside world, with black plastic sheets taped over the windows among the measures taken to distractions from the beyond the walls.
The 150cm-high full figure appeared to be female and was seen in the entry to the kitchen – the same location a ghost was spotted by previous patrons.
They believe the figure was female and slowly moved past the doorway.
He said the amount of activity was a level above what he expected.
"We had some very strange things happen visually," he said.
"It was creepy. It was so dark and quiet we could hear those movements."
Owner Monika Patrick said the findings were interesting.
But she won't let the sighting spook her when she is in the pub on her own.
"I think he may have been surprised because we hadn't seen anything," she said.
She hopes the findings will help to dispel the original haunted tales of seven people perishing in a blaze in the early 1900s.
The arrival of Mr Davies had resurrected many stories about the pub's past. She said the way Mr Davies and his crew approached the evening and how they conducted themselves was very professional. "I really was impressed with the way they conducted themselves and how serious and passionate they are about trying to find the truth," she said.